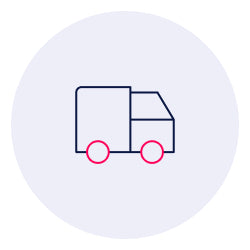 Free UK Next Day Delivery available
We got you covered! We deliver your order using private couriers to any address, whether its yours or a customers
Speak to an engineer
Need help sourcing a product, or not sure what product will work. Our onsite engineers can help. Email us at hello@efans.co.uk
Who are eFans?
We are an online retailer for all heating and ventilation equipment for domestic or commercial. Our range of products includes bathroom extractor fan, kitchen extractor fans, ducting, heat recovery and much more. We offer the lowest prices and provide quality branded products that are manufactured by the leading companies.
Learn more
We are thrilled to be H&V News Awards finalists for "Small Company Achievement of the Year" 
What is an Aluminium Weather Louvre? Aluminium weather louvres are framed openings fitted with fixed horizontal slats which allow air and light to ...
In this blog we're going to be exploring plate vs cased axial fans, including what their differences are and their ideal installation locations.